NON-PROFIT BOARD TRAINING
October 24 @ 7:30 am

-

9:00 am

Free - $25.00
Event Navigation
LEGACY PRESENTS NONPROFIT BOARD TRAINING
with Jane Page-Steiner, JPS Nonprofit Strategies
Join us on October 24 from 7:30 – 9:00 AM for a training session covering the roles and responsibilities, merits and liabilities of serving on a nonprofit board. This 1.5-hour session will feature a presentation by nonprofit consultant Jane Page-Steiner and a panel of local nonprofit representatives who will share their experiences with nonprofit board service.
Location: Life Learning Center (20 West 18th St., Covington)
(parking on each side of the building)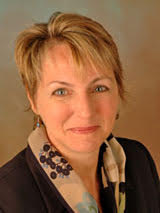 Jane Page-Steiner is a respected nonprofit consultant and public speaker.  She has been a part of the not-for-profit community for more than 28 years.   Jane founded JPS Nonprofit Strategies, in 2007 because of her passion and ongoing commitment to helping nonprofits build their capacity and improve their performance.   JPS assists nonprofits with board development and organizational planning.
Jane provides customized trainings and planning that enables boards and nonprofits to realize their goals.  Jane's years as a consultant and first-hand experiences as an Executive Director and a board member offers nonprofits the opportunity to work with someone who uniquely understands the culture and challenges of nonprofits.  Jane works with nonprofits to quickly and accurately assess organizational needs and creates a customized process that builds group consensus on solutions and next steps.
Jane is a BoardSource Certified Governance Trainer.   Jane partners with BoardSource to provide trainings and workshops that enables nonprofit board members and staff to work more efficiently and effectively.   She joined this select group of expert trainers after completing a rigorous application and certification process and is now certified to deliver BoardSource's signature nonprofit governance trainings.
Jane is also the owner and publisher of the Greater Cincinnati Nonprofit News a weekly e-newsletter that reaches over 4,200 readers in the Greater Cincinnati region.
Before establishing JPS Nonprofit Strategies, Jane served as the Vice President of Affiliate Relations for the National Down Syndrome Society.  Jane provided regular counsel on leadership development, capacity building and resource development for affiliates across the country.  Prior to that Jane served as the executive director for the Down Syndrome Association of Greater Cincinnati for more than ten years.  She provided leadership during a period of tremendous growth in revenues, services and staff.  Jane is a respected speaker, she regularly presents at national, regional and local nonprofit conferences.
For more information about JPS Nonprofit Strategies, LLC please visit JPS's website at www.jpsnonprofit.com.
Panelists
 Rick Kuertz
With Over 40 years of banking experience, Rick was with JP Morgan Chase and its predecessor Bank One in both management and senior commercial banking roles. Rick brought his commercial banking experience and investment banking skills to companies, both private and public, with sales of $50 million to $1 billion located in Southwestern, Ohio.
Prior to joining Bank One, Rick was Chief Financial Officer and COO for the David Shoe Company as well as Vice President for large corporate banking with US Bank. Rick received his Bachelor's Degree from the University of Cincinnati and his Master's from Xavier University. He also served in the United States Marine Corps with combat experience in Southeast Asia.
Rick has served on various boards including the Ronald McDonald House, Cincinnati Area Senior Services, St. Ursula Villa, the New Drake Hospital, the Urban League as well as Cincinnati Works. He currently serves as a Board Member and Consultant for Life Learning Center.
Rick is married to Virginia, has four children, two grandchildren, and resides in Hyde Park, Cincinnati.
Helen Kemp
Growing up in Houston, Texas, Helen has always wondered how things worked and what made them work the way they did. Forever curious and open to new experiences, Helen was exposed to art, music and theater at a very young age. She learned about Beethoven arias, literature by Maya Angelou, while also learning about chemistry! Today, Dr. Helen Kemp is a patented inventor, wife and mom.  While trained as an Electrical Engineer and a Chemist, Dr. Kemp continues to bring a spirit of creative design to all that she does.  She is currently a leader in Procter & Gamble's Research & Development Organization.   She is a lifelong learner and servant leader who leverages what she has learned to improve the lives of others.
Helen is an avid patron of the arts and believes in the power of art to create dialog and foster connection and change.  She is a founding member of the Women's Leadership Roundtable for Cincinnati ArtsWave.  Seeking additional opportunities to serve the arts, Helen completed the ArtsWave BoardWay Bound program in 2016 and joined the board for the Wyoming Fine Arts Center.  In 2017, Helen was asked to become a founding board member of CAST, Commonwealth Artist Student Theater. This group is focused on creating professional quality Student Theater, arts instruction and developing community relationships while empowering students to achieve their artistic potential.  Helen expects to continue to lead and serve at the intersection of art and science while also investing in the next generation of leaders for years to come.
William Cole
Raised in Northern Kentucky, William Cole is the oldest of the three children of a retired police chief and geriatric nurse. Growing up in Newport, he developed a pride for his hometown as he watched it transform into a modern city. After studying at Bellarmine University, Cole returned home to work his way into management roles in the restaurant and banking industries.
His passion for his community led him to volunteer in several programs that would both help people in need and further improve his city. This eventually led to a board position with Mentoring Plus. In 2016 he started his own company, Total Care Cleaning, a commercial cleaning business. That same year, he married the love of his life and purchased a home in Newport, KY.
Kate Ruttkay – Unilever
Kate Ruttkay is a new member to The Downtown Cincinnati YMCA Board where she currently holds the External Engagement Subcommittee Chair seat. She is also an active member of the YMCA Cincinnati Young Professional board. During her time on the board, Kate led the launch of the Y Without Walls Program at the Downtown Cincinnati YMCA branch. Kate also has a history of volunteerism with the Boys and Girls Club including, Director of Fundraising for the Purdue University branch.
Kate received her Bachelor's of Science in Mathematics from Purdue University and currently works for Unilever as an analyst on their ice cream and tea businesses. Prior to joining Unilever, Kate was a product analyst at General Cable on the solar energy team. Kate is married to Jonathan, a science teacher at Princeton Middle School, and currently resides in Over the Rhine, Cincinnati.